Chelsea Chatter: Women in Football
05 June 2019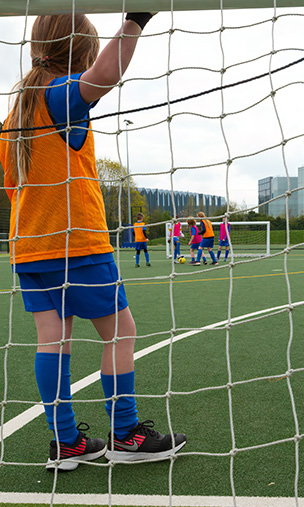 Our Chelsea FC Foundation Football Camps mean that football is always on our mind, and with the FIFA Women's World Cup starting this weekend, we've been reflecting on how women in football have been a roaring success.
Since a successful third place finish in the 2015 World Cup in Canada, the women's game in England has seen incredible growth. The 'Lionesses' has grown into a heavily recognised and supported brand that has driven higher participation levels in Girls' Youth Football. The success doesn't end there; the Women's Super League (WSL) is finally on television, meaning great players are being recognised for their talents. Names like Alex Scott and Steph Houghton are quickly becoming household names within the world of football and can regularly be seen commentating on the men's game.
In 2014, the Women's FA Cup Final was held at the MK Stadium in Milton Keynes and only had an attendance of 15,098. Following the World Cup the final, it was moved to Wembley in 2015 and we saw more than double the number of spectators. This just shows the impact that it has had and with the World Cup in France again this summer, the FA have launched an initiative to double participation levels again by 2020 - we know we'll be watching!
Football isn't just entertainment or exercise though; the BBC recently reported that football may actually improve self-confidence in children, with 80% of female participants explaining that "playing football had made them more confident" and 54% noticing how it had made them overcome self-confidence problems. For parents, this could mean that football is a fun way to keep kids healthy both physically, but also mentally.
Through our association with Chelsea FC Foundation, this is something that SuperCamps promotes, as we help develop the next generation of successful female footballers. Girls of any ability between the ages of 6-12 are welcome to attend any of our courses and develop their skills and knowledge of the game. Our courses are designed to not only give children the pitch time to develop their skills with coaching from Chelsea FC Foundation coaches, but also to provide classroom sessions that give knowledge and understanding of the importance of lifestyle for professional athletes.
Our first course at Easter was a 50% split of girls and boys and the course was rated 4.8 stars out of 5 and summer will hopefully follow the trend, so bring your budding superstars to our courses for a great experience.