Encouraging a Healthy Lifestyle on Camp!
07 March 2019
Healthy eating on camp...
Here at SuperCamps, we teach the importance of healthy eating and the difference a healthy lifestyle can have.
We asked our Customer Service and Sales Executive, Liv Haverson, who holds a BSc in Nutrition, to give us her overview on a healthy packed lunch on camp. See below for her ideas.
Liv's View...
When children are at camp, it is vital that they come with a packed lunch. It is also important that in this packed lunch, there is enough food and the right food to keep their energy up, for their action packed day.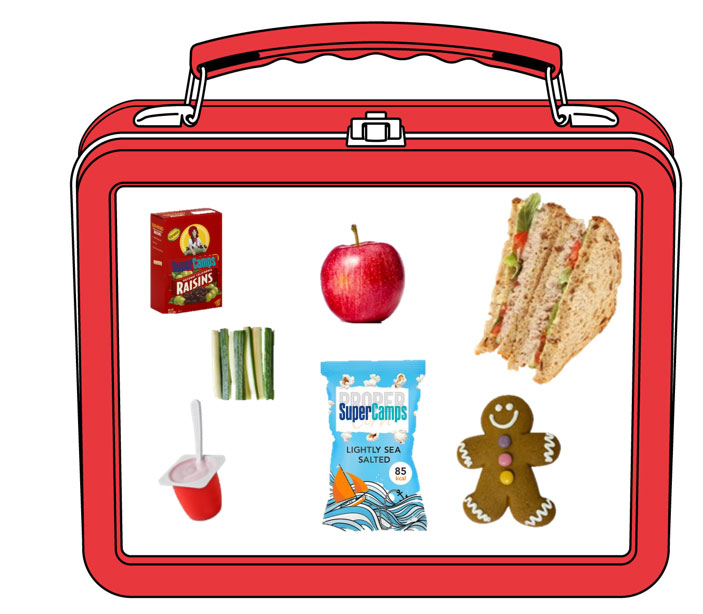 The above packed lunch is an example of a well-balanced packed lunch containing the recommended amounts of carbohydrates, protein, fats and fibre based on the Eatwell Guide.
Of course, not all children will enjoy the examples shown, but they can be easily swapped with a sandwich filling of their choice, in wholemeal or seeded bread. The type of bread is important because those higher in fibre will leave children feeling fuller for longer.
The main part of the lunch box doesn't have to be a sandwich; it can also take the shape of pasta (wholemeal to keep it as healthy as possible!), couscous or salad etc. All lunch boxes should contain at least 2 portions of fruit or vegetables based on your child's preference.
An item of dairy, such as a cheese string or yoghurt, is also a great addition with a wealth of dairy free alternatives out there if needed. Of course, it's always nice to have a sweet treat in a lunch, and this can come in many different forms such as a cereal bar, biscuit bar or small cake.
Snacks are also a super-important part of the day for children whilst they're at camp, so make sure to pack at least two for mid-morning and mid-afternoon. Examples of these can be fruit, a cereal bar, dried fruit, rice cakes or popcorn to name but a few.
Happy packing!