St Nicholas Preparatory School
Ideally located in a central London, St Nicholas school offers the perfect venue for Super Camps. Offering our Multi- Activity course children will enjoy a range of arts and crafts and indoor and outdoor sporting activities. Conveniently located, Hyde Park offers excellent outdoor space for children to safely play in. Please note Park rules prohibit some activities.This is an extremely popular camp and spaces are limited, so make sure to book to avoid disappointment.
Princes Gate, London, London, SW7 1PT
Standard hours: Open 9am-5pm; Extended care hours: Open 8am-6pm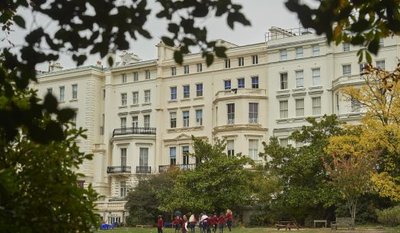 Book Camps at St Nicholas Preparatory School below:
BOOK MAD SCIENCE NOW (Tue-Thu) to get the rest of the week FREE on our Easter Multi-Activity camp.
Select camp weeks below and then Add/Select Child(ren)
Camps run Monday to Friday except for bank holidays
Multi

arrow_drop_down

Chelsea FC

arrow_drop_down

LEGO® Play

arrow_drop_down

8 Jul
to
12 Jul
15 Jul
to
19 Jul
£170.00


(Saving: £55)

22 Jul
to
26 Jul
£170.00


(Saving: £55)

£300.00


29 Jul
to
2 Aug
£170.00


(Saving: £55)

£300.00


£249.00


5 Aug
to
9 Aug
£170.00


(Saving: £55)

£300.00


£249.00


12 Aug
to
16 Aug
£170.00


(Saving: £55)

£300.00


£249.00


19 Aug
to
23 Aug
£170.00


(Saving: £55)

26 Aug
to
30 Aug
Select camp days below and then Add/Select Child(ren)
Only Multi-Activity available by day
;