St Margaret's School
St Margaret's School, located in Gosfield, Halstead is a superb venue for our Multi-Activity camps. Set against woodland and countryside, this venue is ideal for children to enjoy holidays.
St. Margarets Preparatory School, Gosfield Hall Park, Gosfield, HALSTEAD, Essex, CO9 1SE
Standard hours: Open 9am-5pm; Extended care hours: Open 8am-6pm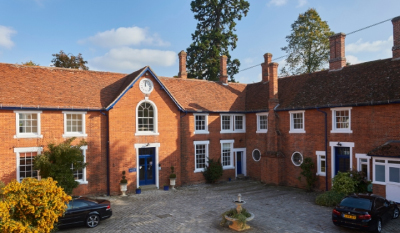 W/C 12th August - As part of The Big Bounce, this venue will enjoy a Disco Castle. Opposite the breathtaking Gosfield Hall, this calm, secluded venue is perfect for children to enjoy nature in a secure environment over the school holidays. SuperCamps enjoys use of stunning grounds and a spacious school hall, which allow for an extensive range of sports, games and activities.
Ofsted Reference:EY2516024
Book Camps at St Margaret's School below:
Camps do not run on bank holidays
Multi


arrow_drop_down
22 Jul
to
26 Jul
29 Jul
to
2 Aug
5 Aug
to
9 Aug
12 Aug
to
16 Aug
19 Aug
to
23 Aug
27 Aug
to
30 Aug
Tue - Fri
£160.00
(Saving: £20)
Only Multi-Activity available by day
;