Meet the SuperStaff at SuperCamps
15 October 2021
Your children are your everything, so it can be especially scary to leave them with childcare providers at times. You want to be certain that the people watching your child are well qualified, well trained, and also kind to your kids. They need to provide your children with a good experience, while also being responsible and flexible to any situation that may arise. Emily, Camp Manager at Oxford High, spoke to us about what it means to work for SuperCamps during the holidays, and what it's like to be a staff member.
Experienced providers of pastoral care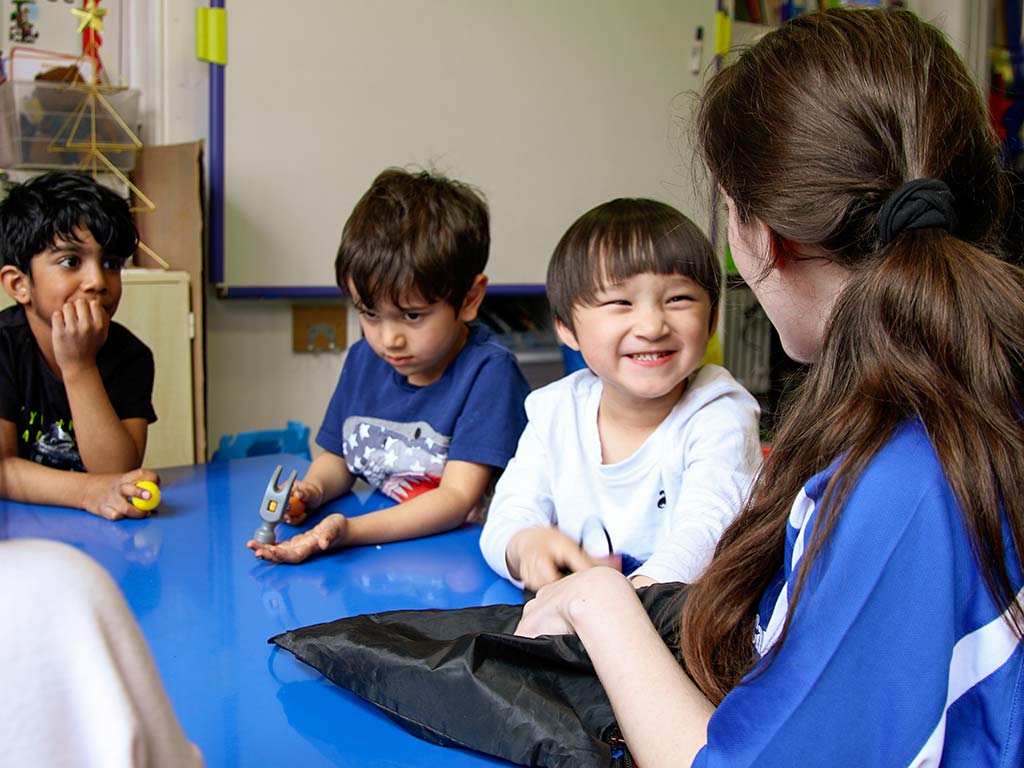 When our staff aren't on camp, many of them have full-time roles in schools and other educational establishments. What this means for your children is that they spend their days with people who, even outside of their SuperCamps training, have a breadth of knowledge and experience surrounding pastoral care, as well as spending it with people who know how to create an environment perfect for child development.
"During the term-time I work as a P.E. teacher and Assistant Head of House at a Secondary School. I have also worked for different holiday camp providers over the years. I can bring across a lot of my job to SuperCamps, especially in regards to pastoral care, and I'm able to calmly handle incidents and report them back to parents. The structure at SuperCamps is very similar to how we run classes at school, so it's easy for me to pull the timings across as well to ensure everyone's where they need to be and having a good time."
Well trained staff with a welcoming environment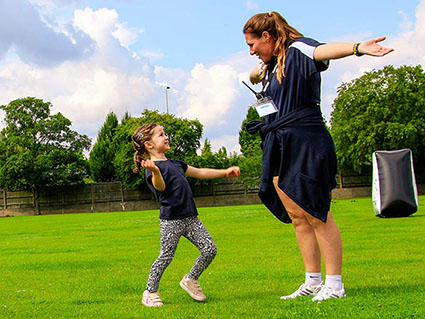 Emily also explained to us, what training was like when she joined up to SuperCamps."
I've been working at activity camps since I finished university, so I had an understanding of a lot of the policies already, but upon joining SuperCamps last year, I attended an online training course as well as the first in-person training course after lockdown. Everyone was very welcoming, and everything you needed to know from how the days would run to procedures and policies was covered. I think outside of the training, it's really important to understand that SuperCamps isn't just the staff on camp. It's a welcoming company where the staff are really looked after. People know there's more than just the camp managers, everyone knows what's going on, all the way up to Head Office and the Operational team. Everything is under control. You never have to go to bed worrying something hasn't been delt with or handled. It's a wider company than just the camp."
A day in the life of a SuperCamps Staff Member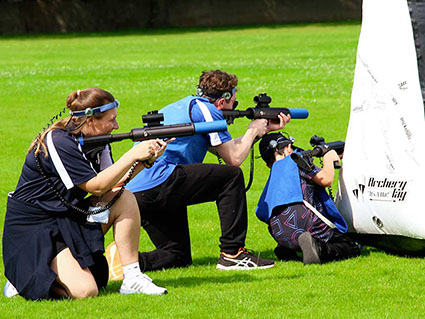 We know that kids aren't always the best at telling you about their day, which can make knowing what goes on at camp a challenge. We spoke to Emily about what a typical day looks like from the staff perspective to pull back the curtain for you, and help ease your mind.
Camp managers start their day by welcoming you and your child to camp. You'll see exactly who's in charge that day, and get the opportunity to speak to them about who'll be picking your child up at the end of the day.
"After I've spent sign-in speaking with the parents and getting to know both them and the kids, we lead the Camp Welcome, it starts the day with a warm-up and a check-in with the colour-points competition, I've not seen other companies do this."