Building upon good ideas at SuperCamps
03 September 2021
Why is LEGO® Play a great opportunity for kids?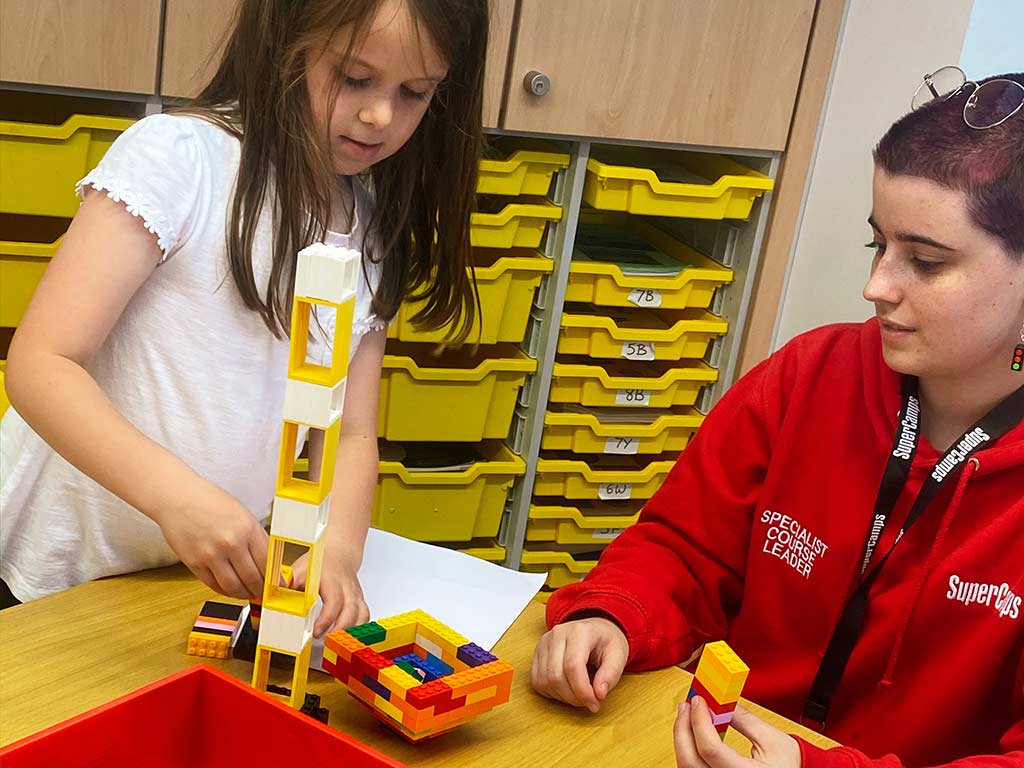 LEGO® bricks are a great toy for kids to use to experiment and put their imagination into real life, but what are the other benefits of it?
INC Magazine reported that repetitive activities like Tetris or LEGO® bricks can help children with their emotional wellbeing. But more than that, LEGO® bricks can help children to develop creative problem solving skills, develop fine motor skills, develop their concentration and attention span and work on their maths skills. You can find a full list of LEGO® play benefits over at Empowered Parents.
What do the kids make on this course?
Our campers get to explore their creative side during this course, and can build a multitude of grand designs. Combining imagination with strategy, learning with play, children will be tasked to engineer a number of bold and innovative builds inspired by the world around them. Each day will have a new theme for them to experiment with.
They'll leave this course with a bundle of bright ideas for future LEGO-tastic inventions, as well as their own keep-sake LEGO® Journal, containing the blueprints to all their designs and images of their final builds, as well as their own LEGO® hat and t-shirt set.
Some examples?
Our LEGO®Play course has already kicked off at a multitude of our camps! Take a look at what has already been made by our creative campers.
At St Swithun's School Camp in Winchester, they created these self-portraits: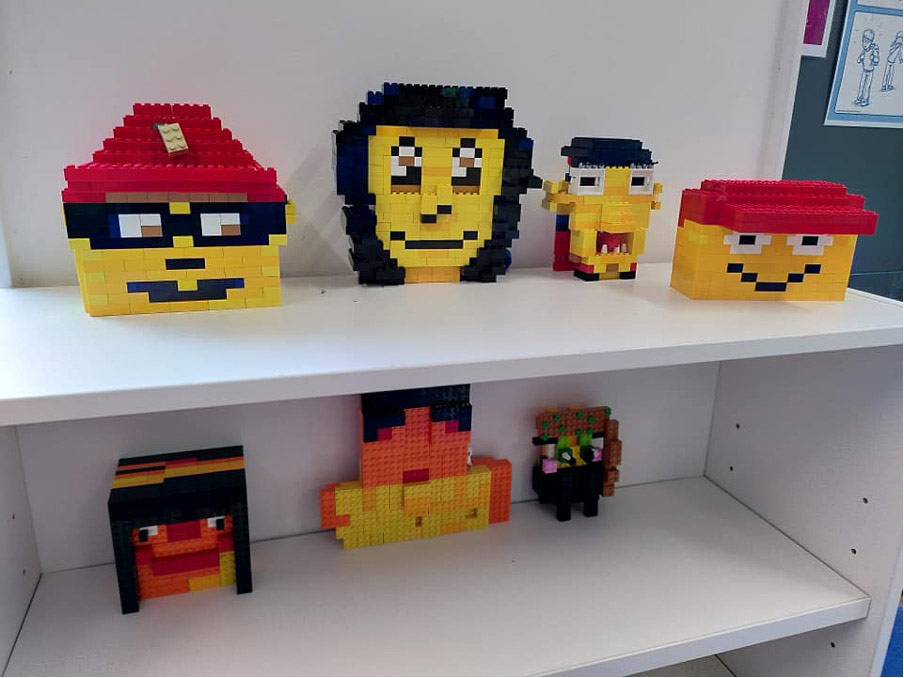 At The Godolphin School Camp, in Salisbury, they created these colourful landscapes: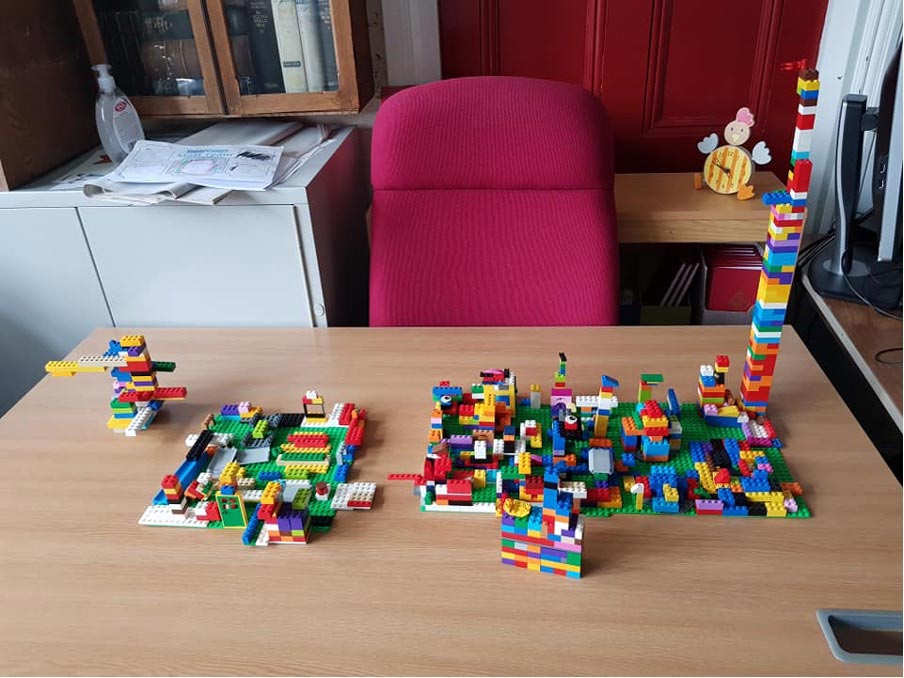 Over at Cumnor House Boys School in South Croydon, they're building full scale cities: