How to survive the holidays as a working parent
03 March 2022
School holidays are always stressful for parents, no matter what. Whether you're in the office, on site or working from home, the school holidays create an abundance of extra points on your to-do lists.
Luckily for you, we've gathered a few tips together to help you tackle that to-do list and make the half-term and every other school holiday a little easier as a working parent:
1. Get ahead with your childcare
First things first, figure out what days you need childcare. It's one thing that you can do to ease the pressures of your holiday to-do list.
Booking ahead on your camp days means that you can ensure your child has a space on camp, rather than rushing around last minute to find a child-minder.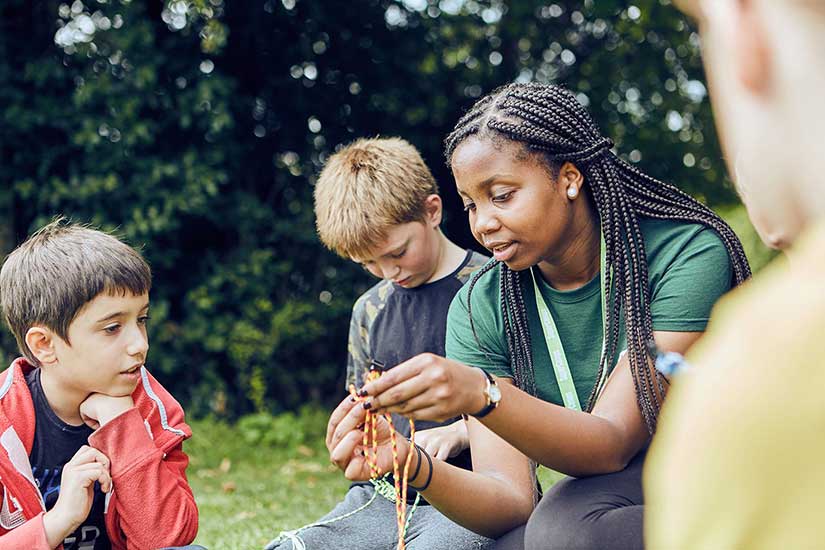 2. Make the most of childcare vouchers and discounts
Part of getting ahead with your childcare means that you can really make the most of vouchers and discounts.
SuperCamps accepts Childcare Vouchers, and we are currently running 15% off May and Summer camps, so the sooner you book the better.
3. Find activities to keep the kids entertained when you're at home
Rather than scouring the internet for a new activity to keep the kids entertained each day, or for you to do with the kids in the evening, we've rounded up over 50 activities for your family to do. These cover arts and crafts, sports activities and games for you to play. We've even got a few activities that support their development outside of the classroom.
With easy lists of what you need, and how-to's, you can jump straight into the fun once you finish work rather than having to hunt around for everything.
4. Get them staying active and tired out so you can relax a little when you're at home
We all love our kids, but they have endless energy and sometimes when you get home from work you want just a little bit of peace and quiet to decompress after a busy day.
One way to get a little bit of quiet in the afternoon is to give them a high energy day. At SuperCamps, we keep your kids entertained from 9am all the aay through to 5pm. That's a WHOLE day of games, sports, activities and so much fun! We'll be keeping them engaged, entertained and burning their energy, so that when it's home time, you can spend the evening hearing all about their day.
We're handy too, because if you need an extra hour in the morning, or an extra hour in the evening, you can add this on for just £6 per hour with our extended care hours.