Brighten up your Neighbourhood: Ways to Spread Happiness Whilst Social Distancing
02 April 2020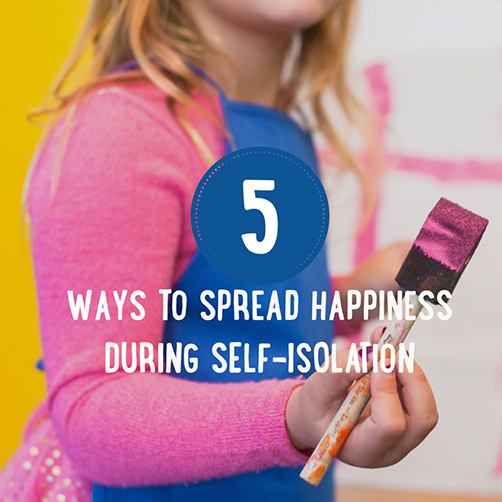 In the news, you may have seen homes putting up rainbows in their front windows for children to spot between their daily dog walk and bicycle ride. Inspired by these small gestures of positivity and hope, here are 5 more ways you can spread some joy during what is for many, is a scary and unsettling time.
1. Telephone an elderly or lonely neighbour to check up on them.
Whilst our contact with others is limited, why not call someone you know that might appreciate a quick chat.
Help them take their mind off the madness of the world for a moment and orient back to the small things in life that make us smile -ask them how their day is, ask them what they're having for dinner that night!
2. Create a hopscotch in chalk on the path outside your house.
Why not leave a sign outside encouraging passers-by to leave a pebble or stone every time they use your chalked-out hopscotch?
This cheerful and unexpected activity will be certain to put a smile on someone's face.
3. Grow sunflowers in your front garden.
Bring some colour and life to your neighbourhood by growing sunflowers in your front garden.
4. Say hello and wave to people you see!
Our immediate reaction whilst trying to distance ourselves from others is to avoid all social contact.
Whilst it is important to maintain our distance with people who are not our immediate family during this time, it doesn't mean we can't extend a friendly smile or call out good morning or hello.
Try it! You'll be surprised how many people appreciate it and smile back.
5. Do a good deed for someone in your family each day