Looking after Little Minds: Activities to Boost Wellbeing from Home
22 April 2020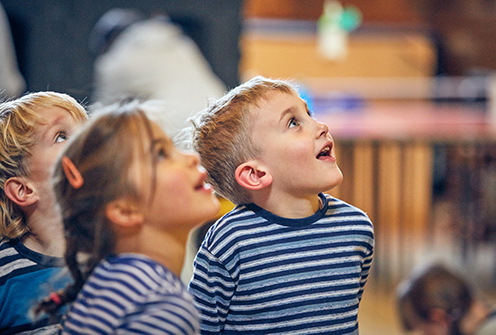 Daily life can be busy for little minds. Having bundles of energy, wild imagination and an overload of emotions can be sometimes be overwhelming. Introducing mindfulness can bring a sense of calm back into your household by practicing how to effectively communicate, use energy differently and how to listen to your emotions.
Top tips for parents on introducing mindfulness into day-to-day life:
• Make sure it's fun and engaging

• Have an open mind- sometimes it might not be the right activity at the right time.

• Try to fully commit, focus and enjoy each activity.

• Don't shy away from creating an active mindfulness activity as kids naturally orient towards play, moving and exploring.
Mindfulness means becoming more aware of our inner self and the world around us through the act of paying attention on purpose in the present moment, in only a positive and non-judgemental way. Finding small moments to bring awareness to our body can have a crucial impact on life skills for children including emotional regulation, decision making and self-control. Though creativity, movement and most importantly fun we are most likely to introduce mindfulness to children and ourselves without even knowing it.
Top activities to encourage mindful ways of thinking:



• Listen to a song and see how many instruments you can hear.

• Have a 'mindful' snack by describing the taste, smell and texture of the food.

• Practice kind thoughts by thinking of 3 people you would like to send kind wishes to.

• Go on a nature walk to find different natural textures and materials. Try to walk in silence so you can listen and describe to the sounds around you.

• Jump around, dance or do start jumps or 1 minute. Place your hand on your heart, pay attention and count the beats, focusing on how your breathing and heartbeat feels.