Mindful Monsters at SuperCamps
Bringing Mindfulness to SuperCamps: Our New Partnership with Mindful Monsters
We're delighted to announce our new partnership with Mindful Monsters. From February 2020, the Monsters will be heading to venues across the UK.
What is Mindfulness and Who are Mindful Monsters?
A generational change in the way we all approach our daily lives means that mindfulness has entered the public consciousness, as the result of a greater awareness towards mental health. The act of being present with our thoughts and feelings, mindfulness can contribute towards children's overall sense of wellbeing by improving focus, encouraging calm and helping them learn to cope with difficult emotions.
Mindful Monsters is an integral part of this important shift in society, specifically focusing on how children and families can benefit from this important tool through ways that are engaging and fun. Focusing on four key areas, their unique activity cards aim to boost creativity, improve concentration, inspire positivity and aid relaxation. Brought to life by four friendly monsters (Thinky, Giggles, Snug and Sparky), the cards are not only a great way to introduce mindfulness through play, but also support the disability equality charity, Scope.
How to Support
Find out more about Mindful Monsters through their website;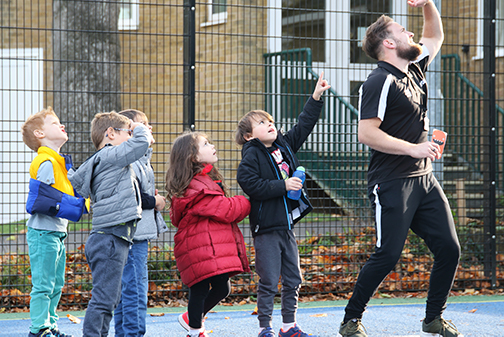 A Mindful Approach to Activity Camps
The foundations of well-being and mindfulness already underpin life on camp. Recognising the importance of creating moments of calm to balance more physical, high-energy activities, our ethos is aligned with Ofsted's commitment to 'Educate children in the widest of senses…so they can focus, concentrate, interact with others, regulate their emotions, build resilience and cope with the challenges of modern life'. From nature walks to daily arts and crafts sessions, our day to day activities motivate children to explore new ideas and give expression to emotion.