CODING CAMPS
We have made an exciting new connection: Coding Camps are coming to SuperCamps in partnership with CYPHER this Easter.
Cypher's Creativity & Coding camps teach children coding through creative themes, linking technology to real life and getting them future ready.
The Theme of the Week this Easter is Heroes of the Future: Running at Putney High School weekdays from Monday, 8 April, to Thursday, 18 April, for girls and boys aged 5-12.
Throughout the week your child will be completing hero-themed tech missions, including:
>Customising their own superhero outfit and programming an arc reactor to match.
>Trying out their superhero mask in a face-tracking coding challenge.
>Testing their Super Senses against the adults.
Fear not, there is a balance of onscreen and off-screen to ensure your child's abilities can be tested outside in games and activities.
Computers, materials, snacks and water all provided
DETAILS AND PRICES
Ages:5-12
Times: 9am-5pm (Extended care available from 8am-6pm)
Price: From £165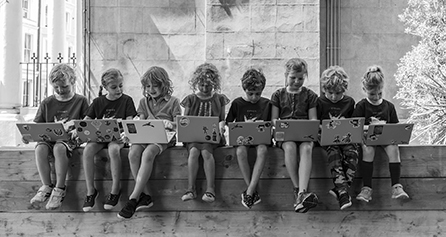 All courses are taught by enthusiastic young teachers and computer-science graduates.
Cypher inspires children to learn the language of the future through creatively themed coding camps.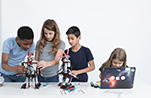 A Typical Day at Cypher Coding Camps

First Coding Session_

>Computer Science Concepts

Second Coding Session_

>Lessons arranged by interest and ability using Tynker

Free play and structured games_

End of lunch time_ (Return to camp auditorium)

Themed Project - part 1_

>Wednesday - Artist

>Thursday - Fashion Designer

>Friday - Spy

Snack time and movement break_

Themed project - part 2_

>Complete project

;