CODING WORKSHOPS
Add Cypher's half-day Creativity & Coding Workshops to your Multi-Activity booking, where children learn coding through creative themes, linking technology to real life and getting them future ready.
23rd July - (Theme: Around the World in Five Days)
In this session, children make flags of the world. Workshop participants learn about drawing shapes and patterns using code. Students discover how to place graphical objects on the screen using a coordinate system and how they can use the RGB colour model to achieve the correct flag colours.
Programs: Scratch and Processing
30th July - (Theme: Green Week)
This session explores the beauty of our planet. Participants discover patterns and fractals in nature, from animals, plants and natural phenomena, such as lightning. In this coding project, students will learn about recursive structures and create a spiral pattern and shell design.
Programs: Scratch and Processing
13th August - (Theme: Beach Parties)
Make a beach party animation using code! Students explore how they can move different characters in their animations. Advanced students learn about creating a system to build ocean waves using code. The final project will have multiple elements, from strange and wacky characters to an algorithmically-controlled sea.
Programs: Scratch and Processing
DETAILS AND PRICES
Ages: 5-12
Location: Northwood College for Girls
Price: £25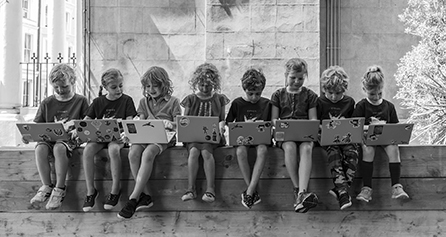 All courses are taught by enthusiastic young teachers and Computer Science graduates.
Cypher inspires children to learn the language of the future through creatively themed coding camps.