SuperCamps Goes Global with This Year's Winter Camps!
03 April 2018
Festivities Around The World
There's just something about a festival that warms your heart and puts a smile on your face! Whether it is a birthday, wedding or christening, families and friends are united by a common reason to be thankful and to share with family and friends. Whilst you open more of the 24 windows in your advent calendar this week, ask yourself the question of how many winter festivals you could name. The darker evenings and colder weather (as well as christmas carols, adverts and festive goodies) are sure to mean that Christmas and New Year will be the first that spring to mind as it would for the millions of people in all 5 continents of the world who celebrate them in some way or another. What you maybe won't know however is that the months of December, January and February are filled with a whole array of other traditional festivals. Each country has their own winter festival which has given rise to traditional crafts, foods, songs and games.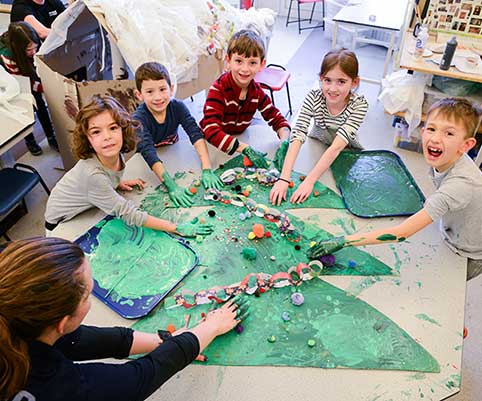 One thing that many of these have in common is the use of light as a symbol in one way or another. The skies above much of the Far East are filled with fireworks and lanterns as they celebrate the Lunar New Year whilst, at the same time, the hindu population of India use light to symbolise an ancient miracle at Diwali. No matter where in the world you are, light and good luck go hand-in-hand. Fireworks, fairy lights on a tree and celebratory Diwali lights are all used to remember the events of the year just gone and to wish those close to you luck and happiness for what is to come.
We are pleased to be embracing traditional festivals from all corners of the globe at our winter camps this December. At least one activity each day links closely to a traditional festivity from a different country in the world and gives our campers the opportunity to enjoy a new game or craft activity as well as learning a new fact to take home to their family and friends. So when your child comes home from a busy day at SuperCamps, why not ask them about a traditional game called Ganna from Ethiopia, how to make traditional paper decorations called Julekurver from Denmark or the new languages they have learnt through traditional parlour games from South America and Asia. However you will be celebrating this winter, all of us here at SuperCamps wish you a relaxing, fun time filled with family, festivity and fun.