The Abbey School
267.8 miles from: abbey
Conveniently set in the commuter city of Reading, The Abbey School provides ample facilities for children to play, learn and explore in a modern, safe environment. Children can explore their creative side in the light, spacious classroom spaces as well as play a variety of games in the purpose-build astroturf. The children will have the opportunity to swim in the school's indoor, heated swimming pool and, during the summer, budding bakers will be able to make full use of the cooking facilities through our specialist Cookery Course.
Abbey Gardens, Northumberland Avenue, Reading, Berkshire, RG2 7AQ
Standard hours: Open 9am-5pm; Extended care hours: Open 8am-6pm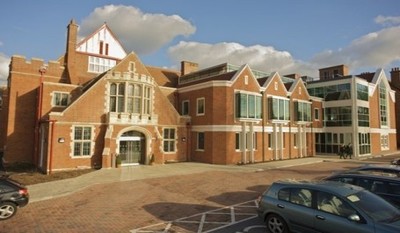 Ofsted Reference:EY539835
Book Camps at The Abbey School below:
Please note: we do not have access to the swimming pool between Monday 15th July to Friday 2nd August 2019 due to a boiler replacement.
Select camp weeks below and then Add/Select Child(ren)
Camps run Monday to Friday except for bank holidays
Multi

arrow_drop_down

28 May
to
31 May
£160.00


(Saving: £20)
Select camp days below and then Add/Select Child(ren)
Only Multi-Activity available by day
Select camp weeks below and then Add/Select Child(ren)
Camps run Monday to Friday except for bank holidays
Multi

arrow_drop_down

Chelsea FC

arrow_drop_down

LEGO® Play

arrow_drop_down

Cookery

arrow_drop_down

8 Jul
to
12 Jul
15 Jul
to
19 Jul
£180.00


(Saving: £45)

£300.00


22 Jul
to
26 Jul
£180.00


(Saving: £45)

£300.00


29 Jul
to
2 Aug
£180.00


(Saving: £45)

£300.00


£249.00


5 Aug
to
9 Aug
£180.00


(Saving: £45)

£249.00


12 Aug
to
16 Aug
£180.00


(Saving: £45)

£249.00


19 Aug
to
23 Aug
£180.00


(Saving: £45)

£249.00


26 Aug
to
30 Aug
£144.00


(Saving: £36)
Select camp days below and then Add/Select Child(ren)
Only Multi-Activity available by day
;