Putney High School
0.2 miles from: putney
As one of London's top schools, Putney High School offers an exceptional venue for Super Camps in the school holidays. The school boasts brilliant facilities including extensive outdoor space, such as hard courts and astro pitches and versatile indoor space, such as school halls and sports halls. Over the summer we will be running our Multi-Activity course, alongside our new for 2018 A Passion for LEGO® Play course, which gives children the chance to creatively explore and develop their construction skills, taking inspiration from the world around them. Look out for exciting excursion opportunities in Summer 2018.
35 Putney Hill, Putney, London, SW15 6BH
Standard hours: Open 9am-5pm; Extended care hours: Open 8am-6pm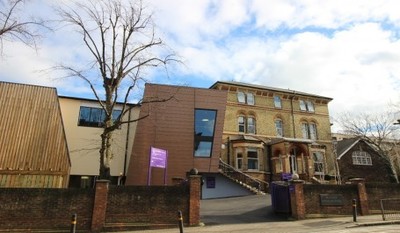 During May and Summer 2018, Putney High School will be undergoing some major building works. As a result, Super Camps will be using ARK Putney Academy as additional space during these times. Drop off and pick will remain at Putney High School. We will use minibuses to transport our Early Years children and will walk the older children between the schools, and of course, we will always maintain our ratios and keep your children safe.
Ofsted Reference:EY332922
Book Camps at Putney High School below:
Select camp weeks below and then Add/Select Child(ren)
Camps run Monday to Friday except for bank holidays
Multi

arrow_drop_down

28 May
to
31 May
£160.00


(Saving: £20)
Select camp days below and then Add/Select Child(ren)
Only Multi-Activity available by day
Select camp weeks below and then Add/Select Child(ren)
Camps run Monday to Friday except for bank holidays
Multi

arrow_drop_down

LEGO® Play

arrow_drop_down

8 Jul
to
12 Jul
£180.00


(Saving: £45)

15 Jul
to
19 Jul
£180.00


(Saving: £45)

22 Jul
to
26 Jul
£180.00


(Saving: £45)

29 Jul
to
2 Aug
£180.00


(Saving: £45)

£249.00


5 Aug
to
9 Aug
£180.00


(Saving: £45)

£249.00


12 Aug
to
16 Aug
£180.00


(Saving: £45)

£249.00


19 Aug
to
23 Aug
£180.00


(Saving: £45)

26 Aug
to
30 Aug
Select camp days below and then Add/Select Child(ren)
Only Multi-Activity available by day
;