Akeley Wood Junior School
3.4 miles from: akeley wood
A natural home for a school holiday camp experience, Akeley Wood is a firm favourite for children and parents alike. With lovely grounds and welcoming facilities, school holiday childcare does not come more secure and inviting than this enchanting location.
Wicken Park, Wicken, Buckinghamshire, MK19 6DA
Standard hours: Open 9am-5pm; Extended care hours: Open 8am-6pm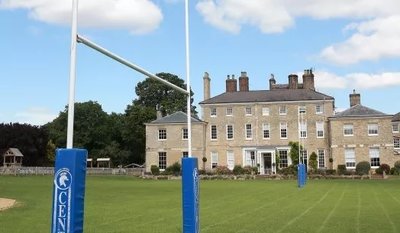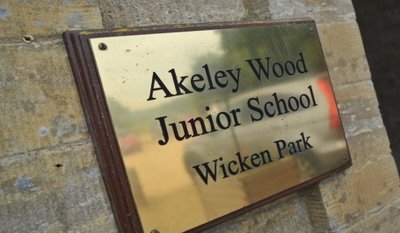 Ofsted Reference:EY372438
Book Camps at Akeley Wood Junior School below:
Save 20% on ALL Multi-Activity camps in 2019 using LAUNCH20 at checkout! Further discounts apply when booking whole week!
Select camp weeks below and then Add/Select Child(ren)
Camps run Monday to Friday except for bank holidays
Multi

arrow_drop_down

8 Apr to
12 Apr
£200.00
15 Apr to
18 Apr
Select camp days below and then Add/Select Child(ren)
Only Multi-Activity available by day
| | | | | |
| --- | --- | --- | --- | --- |
| Monday | Tuesday | Wednesday | Thursday | Friday |
| | | | | |
Select camp weeks below and then Add/Select Child(ren)
Camps run Monday to Friday except for bank holidays
Multi

arrow_drop_down

Chelsea FC

arrow_drop_down

Cookery

arrow_drop_down

LEGO® Play

arrow_drop_down

RAW

arrow_drop_down

8 Jul to
12 Jul
15 Jul to
19 Jul
£200.00
22 Jul to
26 Jul
£200.00
£249.00
29 Jul to
2 Aug
£200.00
£249.00
5 Aug to
9 Aug
£200.00
£300.00
£249.00
12 Aug to
16 Aug
£200.00
£300.00
£249.00
£249.00
19 Aug to
23 Aug
£200.00
£300.00
£249.00
£249.00
26 Aug to
30 Aug
Select camp days below and then Add/Select Child(ren)
Only Multi-Activity available by day
| | | | | |
| --- | --- | --- | --- | --- |
| Monday | Tuesday | Wednesday | Thursday | Friday |
| | | | | |
| | | | | |
| | | | | |
| | | | | |
| | | | | |
| | | | | |
Select camp weeks below and then Add/Select Child(ren)
Camps run Monday to Friday except for bank holidays
Multi

arrow_drop_down

21 Oct to
25 Oct
28 Oct to
1 Nov
£200.00
Select camp days below and then Add/Select Child(ren)
Only Multi-Activity available by day
| | | | | |
| --- | --- | --- | --- | --- |
| Monday | Tuesday | Wednesday | Thursday | Friday |
| | | | | |
;