Rainforest Survival
Rewild and unplug as children go back to nature on this week-long outdoor adventure course. Delivered by the wild and fearless team from our sister company 'The Bushcraft Company', young adventurers will learn everything from shelter building to trap making from the experts. Tackling various team challenges and learning the fundamentals of survival throughout the week, the final day will culminate in both children and leaders working together to take part in 'Tribes Got Talent' where they can showcase their new skills.
2020 will see the return of Laser Tag and also Zoolab on the Bushcraft course, ready for children to embark on their next adventure.
DETAILS AND PRICES
Duration: 5-Day Course (Mon-Fri)
Ages: 8-14
Full Price: £249 (5-Day)
Times: 9am - 5pm (extended care available from 8am-6pm)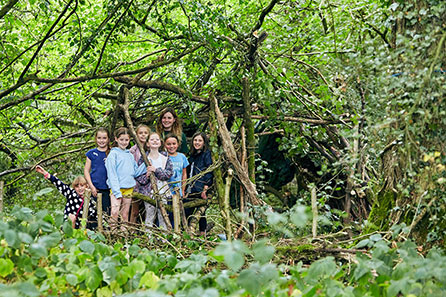 See below for some of our SUPER feedback this Summer 2019;
Parent, Akeley Wood Junior school – "My kids have had the time of their lives at Supercamps. We definitely recommend it!
Parent, Quinton House School – "This camp was absolutely brilliant! My daughter loved every moment, she was in a rush to get there every morning. I would recommend this club to any children that like organised fun :)"
Parent, The Croft Preparatory School – "It was an amazing value for money, my child absolutly loved it, i think that boys and girls will both enjoy it, the staff are absolutly amazing and i think that Lauren, Kyle and Elle were amazing"