Specialist Course: LEGO® PLAY
Available over 3 or 5 days, this summer course is a must for all mini LEGO® enthusiasts, combining imagination and their love of bricks to create a massive variety of models.
Each day has a new challenge for our mini builders to explore, such as 'Taking Flight' and 'Look to the Future'. Themed activities on these days include team build challenge, an outdoor zip line and The Big Drop!
Every child attending will also get to take home their scrapbook of creations in their own keep-sake LEGO® journal! Inside will contain the blueprints to all their creations and images of their final builds. Additionally, each child will go home with their very own LEGO® set!
DETAILS AND PRICES
Duration: 3 or 5-Day Course (Mon-Fri)
Ages: 6-12
Full Price: £149 3-Day / £249 5-Day (includes LEGO® set and journal)
Times: 9am-5pm (Extended Care available from 8am-6pm)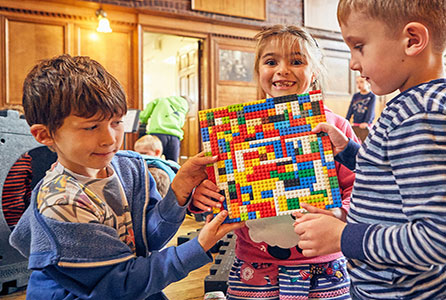 SuperCamps is pleased to have developed this course with input from the LEGO® Community Engagement team to bring you an engaging and exciting course for all budding LEGO® builders.
Book LEGO® Play 3-Day or LEGO® Play 5-Day now.