St Edmund's School Canterbury
67.5 miles from: st edmunds
Superb child-friendly facilities, including a lovely swimming pool, generous playing-fields, and fabulous kitchens for budding cooks make the new Super Camps venue at St Edmund?s an exciting prospect for summer fun for boys and girls. Choose from Multi-Activity fun, or dedicated cooking, arts and crafts or invention action in the country?s premier cathedral city.
St Thomas' Hill, Canterbury, Kent, CT2 8HU
Standard hours: Open 9am-5pm; Extended care hours: Open 8am-6pm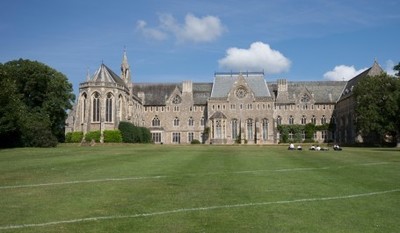 Book Camps at St Edmund's School Canterbury below:
Save 20% on ALL Multi-Activity camps in 2019 using LAUNCH20 at checkout! Further discounts apply when booking whole week!
Select camp weeks below and then Add/Select Child(ren)
Camps run Monday to Friday except for bank holidays
Multi

arrow_drop_down

1 Apr to
5 Apr
8 Apr to
12 Apr
£200.00
15 Apr to
18 Apr
£160.00
Select camp days below and then Add/Select Child(ren)
Only Multi-Activity available by day
| | | | | |
| --- | --- | --- | --- | --- |
| Monday | Tuesday | Wednesday | Thursday | Friday |
| | | | | |
| | | | | |
Select camp weeks below and then Add/Select Child(ren)
Camps run Monday to Friday except for bank holidays
Multi

arrow_drop_down

Cookery

arrow_drop_down

LEGO® Play

arrow_drop_down

8 Jul to
12 Jul
15 Jul to
19 Jul
22 Jul to
26 Jul
£200.00
29 Jul to
2 Aug
£200.00
£249.00
5 Aug to
9 Aug
£200.00
£249.00
12 Aug to
16 Aug
£200.00
£249.00
19 Aug to
23 Aug
£200.00
£249.00
26 Aug to
30 Aug
Select camp days below and then Add/Select Child(ren)
Only Multi-Activity available by day
| | | | | |
| --- | --- | --- | --- | --- |
| Monday | Tuesday | Wednesday | Thursday | Friday |
| | | | | |
| | | | | |
| | | | | |
| | | | | |
| | | | | |
;