Duncombe School
In leafy Bengeo, just outside of Hertford, SuperCamps at Duncombe School runs a variety of holiday childcare camps and courses. Our Multi-Activity camps run across all seasons, whilst Bushcraft and LEGO® Play courses are available in summer.
4 Warren Park Road, Hertford, Hertfordshire, SG14 3JA
Standard Hours: Open 9am - 5pm; Extended care hours: Open 8am - 6.30pm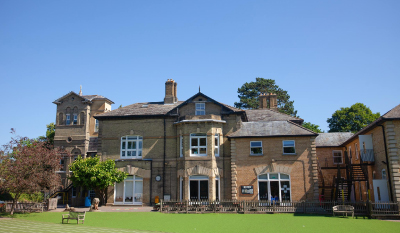 W/C 19th August - As part of The Big Bounce, this venue will enjoy a Simpsons Bouncy Castle. With an accessible location, indoor and outdoor facilities, this venue is ideal for a range of sports, arts & crafts and games. Children are kept active during their school holidays.
Ofsted Reference:EY559533
Book Camps at Duncombe School below:
Camps do not run on bank holidays
Multi


arrow_drop_down

LEGO® Play
3-Day

arrow_drop_down
22 Jul
to
26 Jul
29 Jul
to
2 Aug
5 Aug
to
9 Aug
12 Aug
to
16 Aug
19 Aug
to
23 Aug
26 Aug
to
30 Aug
Tue - Fri

£160.00

(Saving: £20)
Only Multi-Activity available by day
;